On Saturday, May 17, at 7:30 p.m. internationally-acclaimed classical musicians Shuann Chai (piano) and Shunske Sato (violin) will play a concert at the main library to benefit the FPLF.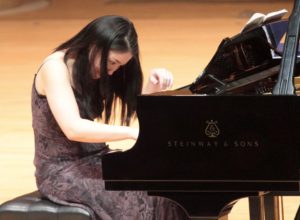 Renowned for their impassioned and masterful performances together as a duo, the musicians have extensive musical biographies in performing, recording, and teaching across the United States, Europe, and Asia.
The evening's program will feature works by Mozart, Schubert, Chopin, and Ravel. Chai is also well-known for her insightful commentary during performances on the background of the works and composers on the program.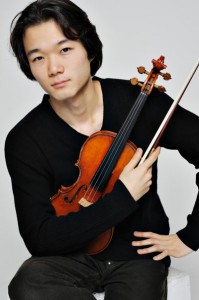 Tickets are $25 and are available at Framingham's main library at 49 Lexington Street, and the McAuliffe branch library at 10 Nicholas Road.
Elegant desserts and beverages will be served at a reception with the performers after the concert.
More information about the performers:
Watch them perform Mozart's Sonata in G major for piano and violin:
http://www.youtube.com/watch?v=2mDvEs-Mrdk
Complete concert program for May 17:
Sonata for Piano and Violin in A major, K.305 [W.A. Mozart]
-Allegro di molto
-Tema con variazioni: Andante grazioso 
Sonatine for Piano and Violin in G minor, D. 408 [F. Schubert]
-Allegro giusto
-Andante
-Menuetto
-Allegro moderato
Nocturne in E, op. 62 no. 2 [F. Chopin]
Barcarolle, op. 60 [F. Chopin] 
Sonata in G for Violin and Piano [M. Ravel]
-Allegretto
-Blues (moderato)
-Perpetuum mobile