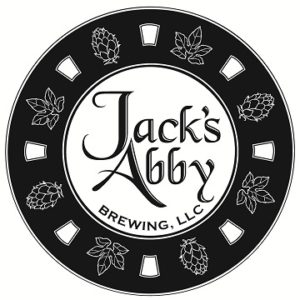 For the third year in a row, award-winning Framingham craft brewery Jack's Abby Brewing is teaming up with the Framingham Public Library Foundation to help raise funds to build the new McAuliffe Branch Library.
On Saturday, December 6 from 7 to 9 p.m., the brewery, located at 81 Morton Street, will host a guided tasting of its beers and a private tour of the facility. The event is to help the foundation raise money to offset the cost of building a new McAuliffe branch library, and create an endowment fund for other library projects. It will also feature talks about beer styles and the brewing process by Jack's Abby staff. Appetizers, followed by grilled bratwurst, will be served with the beers, and then a tempting array of desserts.
Tickets are $40 and are available beginning November 12 at Framingham's main library at 49 Lexington Street, and the McAuliffe branch library at 10 Nicholas Road. Tickets will also be available at Jack's Abby Brewing the night of the event (cash or check) only if the event is not sold out in advance.
Jack's Abby Brewing was opened in Framingham in 2011 by brothers Eric, Jack, and Sam Hendler and has rapidly grown and won acclaim for both its beers and community involvement. The brewery has recently completed a major expansion, and has won over twenty awards, including best brewer in Massachusetts in 2014.