Framingham Public Library Foundation
Open the Door to Tomorrow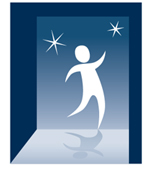 The Trustees of the Framingham Public Library (FPL) established the Framingham Public Library Foundation to create a legacy for the future of both Framingham libraries.
The Foundation's long-term goal is to create an endowment fund that will supplement, but not replace, funds received from the Town of Framingham. The Foundation's short-term goal is to raise funds to help offset the cost of building a new McAuliffe Branch Library.  As the Foundation is a 501(c)(3) organization, your contributions are tax deductible.
On May 1, 2013, Framingham Town Meeting approved by a 149-1 vote the town's portion of the funding for the new McAuliffe Branch Library.
The Foundation and library officials are now moving forward with the next steps for bringing the new McAuliffe Branch Library to the village of Nobscot.
The groundbreaking for the new McAuliffe Branch took place in October, 2014. The estimated completion date is late 2015 or early 2016.
 The Need for a New McAuliffe Branch Library
Although The Christa Corrigan McAuliffe Branch Library is one of the smallest branches in Massachusetts, it has 11,250 visitors a month and is the second busiest of the 100-plus branch libraries in the Commonwealth. However, the building is much too small to meet current needs, let alone future needs.
In Fiscal Year 2012:
More than one-third of active Framingham Public Library cardholders used the McAuliffe Branch Library
McAuliffe was responsible for nearly one-third of the circulation, but it is about one-eighth the size of the Main Library
The 249,097 items circulating from McAuliffe represented 31% of Framingham's total circulation, which was 794,662 items
McAuliffe serves 33,100 children per year, estimated to increase 25-50% when the new Branch opens (We count each time a patron visits the library.)
In addition, the current building needs $422,000 in repairs and enhancements to complete HVAC upgrades and become ADA compliant.