Framingham Public Library Foundation
Open the Door to Tomorrow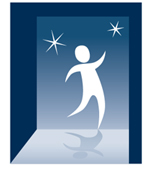 The Trustees of the Framingham Public Library (FPL) established the Framingham Public Library Foundation (FPLF) to create a legacy for the future of both Framingham libraries.
As the Foundation is a 501(c)(3) organization, your contributions are tax deductible.
The Foundation's long-term goal is to create an endowment fund that will supplement, but not replace, funds received from the Town of Framingham.
The Foundation's short-term goal was to raise $600,000 to help offset the town's cost of building a new McAuliffe Branch Library. That goal has been achieved and the Foundation presented a check for that amount to the town at Town Meeting on October 20, 2015. However, the FPLF is seeking additional funds to help pay for audio visual equipment, plus art work that commemorates Christa McAuliffe.
The groundbreaking for the new McAuliffe Branch at 746 Water Street in the village of Nobscot took place in October, 2014. The scheduled opening  date was February 16, 2016.